Book Two is Live! ?>
Book Two is Live!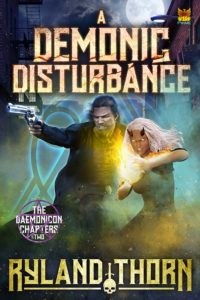 This is the second in my brand new urban fantasy series. Filled with demons and monsters, it is powered by hate and rage.
A random series of attacks, or part of a more sinister plot?
The Daemonicon has been stolen. Jack and Lennox, enraged by the violation of the Lair and the death of their friend, are furiously looking for answers.
Standing in their way is a loathsome, part-demon fiend who is Hell-bent on stopping them. With an army of foul creatures at his command, he is relentless, an ongoing torment who is a major threat to all of New Sanctum.
Will Jack and Lennox find a way to defeat him and gain the answers they seek?